Southern Arizona Winery Day Trips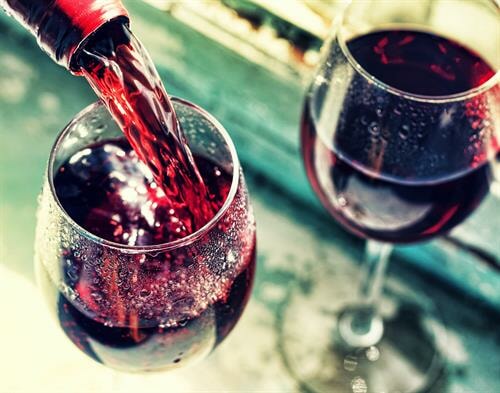 The cool crisp days of fall are starting to arrive. What better way to toast the changing season than with a trip to an award-winning winery? A 12-hour trip to California wine country won't be necessary to achieve this goal, as Southern Arizona is home to a plethora of outstanding wineries. Check out our picks below and relish a weekend day trip to enjoy some local vino.

Charron Vineyards & Winery Located just 30 minutes south of Tucson in Vail, Charron Vineyards is one of southern Arizona's oldest wineries. Guests can enjoy handcrafted Arizona wines from the deck that offers spectacular views of the vineyard and Santa Rita Mountains. With no reservations required, enjoy all Charron Vineyards has to offer Friday through Sunday from 10 a.m. to 6 p.m. Don't leave your furry friend at home to miss the fun, Charron Vineyards is dog-friendly! For more information and directions, www.charronvineyards.com/home.html

Dos Cabezas Wine Works Established in 1995, Dos Cabezas WineWorks has been producing some of the finest wines in the state. As an early contributor, the winery located in Sonoita was a catalyst for growing (pun intended) the Arizona wine scene. Located 50 minutes south of Tucson, Dos Cabezas is the southernmost winery on our list, but is well worth the drive. The tasting room is open Thursday through Sunday from 10:30 a.m. to 4:30 p.m. Consider turning your daytrip into an extended stay, Dos Cabezas offers a Casita next door. To make reservations or for more information, visit www.doscabezas.com


If you can't make the trip this fall, don't fret! Superstition Mountain Golf and Country Club has you covered. From our fully stocked wine collection stored in wine cooler at the perfect temperature, to our Wine Society Club that allow you to purchase wine at a 20% discount. We make sure our members have the best options when it comes to wine.

Check out Why Join a Wine Club, and learn more about the advantages of belonging to a wine club.