Top Five Fatherís Day Gifts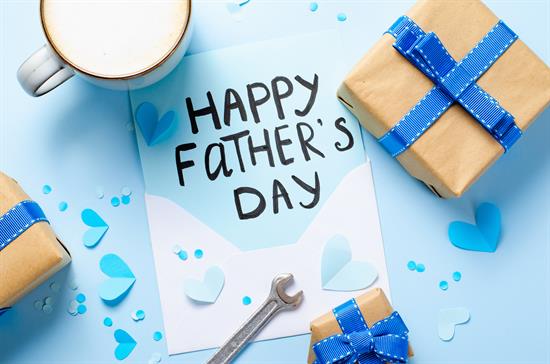 According to History.com, the first Father's Day was celebrated in 1910, but it wasn't until 1972 that the day became a national holiday in the United States. That's 58 years after Mother's Day was declared a federal holiday. This year, show the men in your life some extra love and follow our guide to the Top Five Father's Day Gifts your dad actually wants.
Jerky Snob Subscription Box
Traeger Wood Pellet Grill
Bourbon Tasting Set from The Spirit Co.
Masterclass Gift Subscription
A Tee Time
Crate Joy – Jerky Snob Subscription
A delicious and protein-packed treat, the Jerky Snob monthly subscription delivers two, four or eight bags of jerky each month. Sourced from a variety of brands, each bag will feature unique spices and textures and could even include exotic or game meats. Crate Joy offers one, three, six or 12 month subscription options.
Traeger
The ultimate in outdoor cooking, a Traeger wood pellet grill is more than a smoker, it's a lifestyle. There's even a Traeger Cocktail that mixes up bourbon, grilled lemons and smoked simple syrup – you can find the full recipe here: https://www.traeger.com/recipes/traegerade-cocktail
Offering a set-it-and-forget-it style of cooking, the Traeger regulates temperatures and circulates heat for consistent cooking. Not just for smoked meat, Traegers are great for pizza night, veggies and even baked goods. Basically, anything you can cook in our oven, you can throw on the Traeger.
BONUS: If dad likes to cook, he'll love the Meater– a wifi, smart meat thermometer that works in any oven, grill, smoker or rotisserie.
Bourbon Tasting Set
Curated by The Spirit Co., this sampling set includes five one-ounce tasters of American bourbon. Samples could include FEW Bourbon, Sonoma Distilling Co. Bourbon, Woodford, Reserve Double Oaked, Michter's US*1 Bourbon and Jim Beam Single Barrel. Based in the UK, The Spirit Co. provides the best libations from around the world and works with high-end distilleries to source full-sized bottles and tasting sets. If bourbon isn't dad's thing, the company offers tastings of gin, vodka, whiskey, rum and more.
Sweeten the pot with a pack of whiskey-infused toothpicks from bespokepost.com
MasterClass Gift Subscription
A gift that keeps on giving, a MasterClass subscription unlocks hundreds of lessons taught by the best of the best working in their field. The streaming platform allows anyone to watch or listen to video classes on everything from gardening and cooking to writing, science and the art of business.
There is sure to be something to interest everyone. Here are a few of the sessions that caught our eye include:
Cooking with Wolfgang Puck
Photography with Annie Leibovitz
Comedy with Steve Martin
Chess with Garry Kasparov
Wine Appreciation with James Suckling
Economics & Society with Paul Krugman
The Athlete's Mindset with Wayne Gretzky
A Tee Time
Whether you are enjoying a private golf club– like Superstition Mountain Golf & Country Club – or the local public course, hit the links with dad for a memorable Father's Day. Just remember, Father's Day is in the middle of summer so be sure to stay hydrated and don't skip the sunscreen. Gifting dad with a sunburn on his special day isn't the type of memory we had in mind.
Before you hit the course, read through our top 4 Tips For Summer Golf.
Looking for more inspiration? Check out this blog on 4 Father's Day Gift Ideas He'll Love. Members of our private country club can also head over to the Pro Shop to snag the latest golf gear and equipment. Our team of pros can answer any questions you may have and help you pick the perfect gift for the special man in your life.