Traveling with your Golf Gear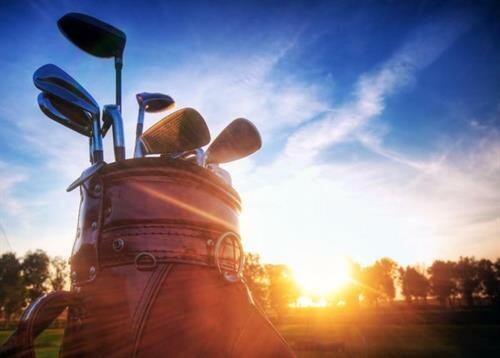 The flights are booked, tee times set and you're ready for a weekend of great golf. Whether friends or family are visiting you at Superstition Mountain Golf and Country Club, one of the best private golf courses in Arizona, or you're off on a golf getaway of your own, it's important for your gear (and you) to arrive in one piece. Check out these tips to keep your clubs safe and sound on your next trip.

If you plan on traveling often for golf excursions, a durable golf travel bag is well worth the investment. Available in both soft or hard cases, we highly suggest the latter as they offer superior protection over soft bags. If you decide on the soft travel bag, pack the clubs tightly with plenty of padding to limit any movement in transit. Add some personal ID markings to your bag to help you easily identify yours (and set it apart from others.)

If possible, we recommend booking a non-stop flight. Doing so limits the number of times your clubs will be handled. The fewer hands touching your gear, the better. Also, you will arrive to your destination quicker.

Speaking of flights, brace yourself, bag fees are coming. Although this may vary by airline, chances are your golf clubs, balls and other gear will be considered oversized and charged a premium. Prior to booking your trip, looking into these fees will be well worth it.

If you are still hesitant about transporting your clubs on your own with the airline, consider utilizing services who cater to handling golf clubs such as Ship Sticks, UPS or FedEx. As a last option to guarantee your clubs integrity, leave them at home. Most courses or shops around the country will allow clubs for rent.

We have some of the best golf with our two Nicklaus designed courses for you and your out-of-town friends and family to enjoy. You must visit Superstition Mountain Superstition Mountain in Arizona.

If you find yourself wanting to travel for golf and have additional questions on how to best pack or travel with your golf gear, give our Golf Shop a visit or call us at: 480-983-1411.


Now that your gear is set to travel safely lets find a luxury vacation spot. Be sure to check out our blog 3-luxury-vacations-to-take-in-a-lifetime and 3-top-things-to-do-in-tahiti.