Wine and Dine at Superstition Mountain
At Superstition Mountain Golf and Country Club, our membership is about so much more than amazing golf, it's about a certain lifestyle. One that includes resort-style amenities and a robust social calendar. Two popular social aspects of our Arizona private golf club membership include the Supper Club and Wine Society.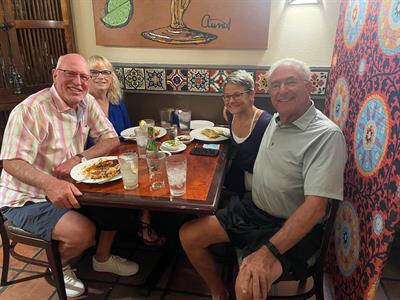 Supper Club
Members who enjoy culinary exploration, while letting someone else handle the finer details, join the Supper Club. Each month the team at Superstition selects a new restaurant and arranges reservations and transportation. There's no better way to spend a night on the town than with good friends and a prearranged designated driver.

Most of the locations have been long-time fixtures in the Valley and we tend to favor locally-owned vs. big chain restaurants. The only rule is they must have amazing food and great service. A few favorites have been Durant's and The Salt Cellar. Both are Phoenix institutions that have been serving up amazing food for decades

Enjoy great food but prefer to stay within the gates of our luxury golf course community? Fear not! Superstition is ranked among the top culinary experiences in the country by Club + Resort Business.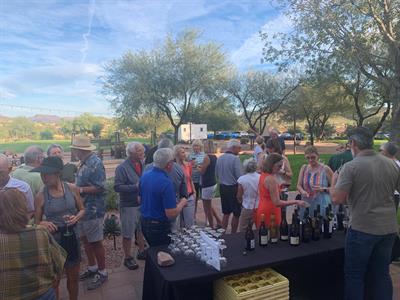 Wine Society
Another benefit offered to our members is the Superstition Wine Society. For a modest annual fee, Wine Society members can enjoy wine at a discounted rate - whether ordering it for home or to enjoy while at the Club. The Wine Society is given first priority for our monthly wine tastings, quarterly wine dinners and the spring and winter Wine Showcases.

Wine Society Members have the option of ordering wine for their home at any time, with just a simple email. The wine is delivered to the Club and conveniently charged to their member account. While dining or attending an event at the Club, Wine Society members also receive bottles at a discount.

Interested in learning more about wine? Check out our blog for wine pairing and tasting tips.

No matter how you choose to enjoy your culinary adventures, at the club or exploring around town, Superstition Mountain provides exceptional food & beverage programs for its members. As we like to say, you may join for the golf, but you stay for the lifestyle.