4 things to do in Flagstaff, AZ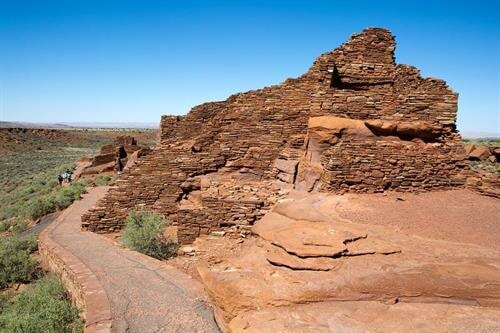 Take a break from exceptional golf on our two Nicklaus-designed golf courses and escape the heat this summer by heading up north to surround yourself with cooler weather, pine forests and small-town vibes in Flagstaff, Arizona. Within two hours of leaving our golf course community in Arizona, you can take in local fair and many scenic sites, all within a day. Check out a few local favorites below.



Lowell Observatory
Do planets, stars and all thing astronomy peak your interest? Experience Lowell Observatory and witness the telescope that was used to discover Pluto in 1930. Stay the night in Flagstaff and stargaze through the 117-year old telescope at this historical observatory.

Lava River Cave
Formed more than 700,000 years ago by molten rock from a once-then active volcano, Lava River Cave allows guests to hike through the nearly mile-long trail. The trip offers visitors a unique experience and the ability to see ancient rock formations. Sturdy shoes and warm clothes are recommended as temperatures inside the cave can drop to 42 F during the summer months.

Arizona Snowbowl
A common skiing destination in the winter months, Arizona Snowbowl and Mount Humphrey offers guests outdoor adventures the rest of the year as well. Enjoy a ride on the scenic chairlifts and enjoy the expansive forests below as you climb more than 11,000 feet in elevation. On clear days, visitors can see the north rim of the Grand Canyon once you arrive at the peak of Mt. Humphreys.

Beaver Street Brewery
Take in a delicious bite and brew at a Flagstaff staple, Beaver Street Brewery. The restaurant and brewery serves a variety of hand-crafted dishes paired with beers brewed in-house. Beaver Street Brewery opened its doors in 1994 and was Flagstaff's very first brewpub, helping lay the foundation for local breweries across the state. Locally opened and operated, any guest will surely enjoy a visit to the restaurant.



There is so plenty to see and do in Flagstaff, you may want to consider turning your day trip into a longer stay! For more information on visiting Flagstaff, head to www.visitarizona.com/cities/northern/flagstaff.