Arizona's Prime Golf Seasons: Fall and Winter
Fall/winter golf In Arizona … It's the most wonderful time of the year
During the late fall and winter months, much of the country – and our Canadian cousins up north – experience freezing weather, rainy conditions and snow. In Arizona, we call this PRIME golf season. The moderate temperatures at our private golf club mean you can enjoy Superstition's two, Nicklaus-Design golf courses year-round.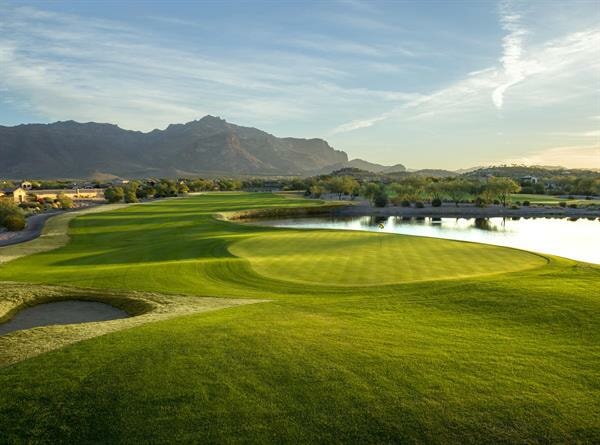 November through March highs tend to stay in the 70s with lows dipping to 40 degrees, sometimes even flirting with that freezing mark. While the temperatures stay relatively mild in our area, remember that cooler air is heavier so you may want to consider clubbing up. The ball may not travel as far as it does during those warm summer months.
Despite the beautiful weather – after all, this time of year is exactly why people live in Arizona and why we have so many part-time members at the club – please be sure to keep yourself safe and healthy outdoors. Proper hydration and ensuring you've put on sunscreen before you hit the course may be more top of mind during the summer but is equally important all year. So, pack a water bottle and stash some sunscreen in your golf bag.
During this time, we've completed the transition to ryegrass and the turf is lush and green, offering some of our most beautiful and pristine course conditions. The rye has a fine texture and upright growing pattern which creates less friction than the summer Bermuda. Something to keep in mind, especially with your short game.
For more winter golf advice, check out our cold weather golf tips blog.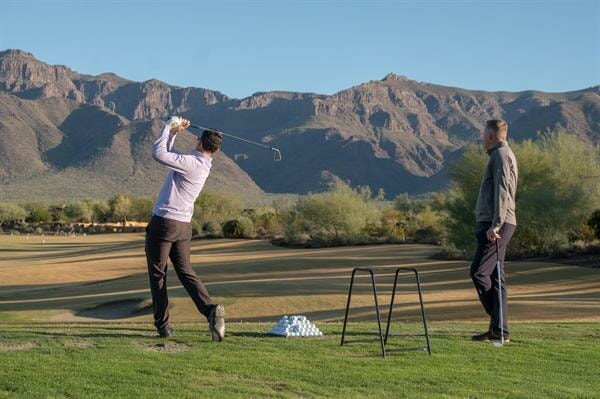 There's no better place for a golf lover than Superstition Mountain Golf and Country Club. Especially in the dead of winter. Located less than 45 minutes from Phoenix, our private club offers beautiful golf courses, resort-style amenities and a robust calendar of events to keep you busy. Read more about what makes Arizona a great place for golfers here.