Best Places to Retire in the U.S.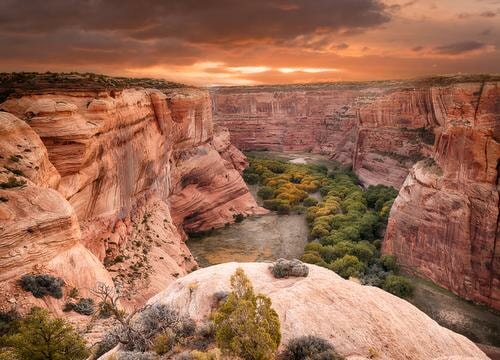 As your retirement draws nearer, you might be planning on relocating somewhere that allows you to enjoy the things you love most. For many, this includes nice weather, outstanding golf courses and access to an array of things to do. If you're beginning to plan out where you'd like to retire, here are a few retirement hotspots in the U.S. to consider.

1. Arizona
When it comes to retirement, Arizona truly has it all. With beautiful golf courses across the state, year-round sunshine and the vibrant city of Phoenix, there isn't a whole lot you can't find here. Plus, you're safe from any extreme weather conditions like hurricanes and tornadoes you may find in other retirement hotspots. Although we do have a toasty summer, Arizona has plenty of cooler destinations in the northern part of the state that are perfect for day trips or weekend getaways. While Arizona doesn't have ocean access, it's common for many to take the six-hour drive to the beaches across southern California.

2. Florida
One of the most common retirement spots, Florida offers warm temperatures and beautiful beaches, perfect for those who want to escape the colder climates. However, Floridians do experience hurricane season and the nice, sunny days come with a high level of humidity. Those who choose to reside in Florida are welcomed with several options, as there are a variety of beach towns along the coast as well as towns in central Florida for those who want to live further from the ocean.
Many also choose to retire in Florida due to financial reasons. Florida has no state income tax and the cost of living is reasonable, but residents will have to manage a high home owner's insurance cost.

3. Texas
Texas is home to many small towns that attract retirees. Because the state is so large, it's easy to find a region that offers a climate and living conditions suitable to your lifestyle. Retirees can choose among rural environments, quiet suburbs or bustling cities. For those who want temperate climates, head to central Texas to get mild summers and cool winters. Aside from the weather, Texans are known for being especially proud of their home. If you plan to move to the Lone Star state, get ready to show off your Texas pride.
4. South Carolina
If you're looking to travel east, South Carolina is quickly becoming a hot retirement destination. The state is full of history, quaint beach towns and, of course, southern hospitality. Similar to Arizona, retirees head to South Carolina for a vacation lifestyle and great golf courses. Although residents love the nearby ocean, they do frequently experience intense storms throughout the year and humid summer months.

5. Private Golf Courses In Arizona
For those who choose Arizona as their retirement location, Superstition Mountain Golf & Country Club makes for a wonderful home. Residents can enjoy beautiful weather while playing golf on our two Nicklaus Design golf courses year round. If you're looking to stay busy, Phoenix is a short drive away, with multiple sporting events, concerts and festivals. For more information, contact us today.