Get to Know Women's Golfer Brianna Do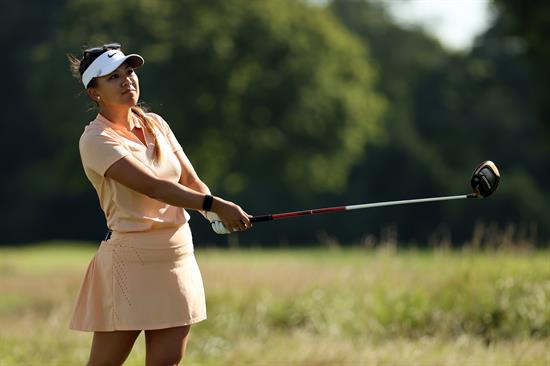 UCLA Alumn and professional golfer on the LPGA Tour, Brianna Do is a force to be reckoned with. She's also a member at Superstition Mountain, a premiere Arizona Private Golf Club. Brianna took time to answer a few questions about herself and her thoughts on all things golf at the mountain.
How did you end up in Arizona?


I
am originally from Lakewood, CA and grew up there. I've always said I would never leave because it is perfect year round, but I got to a point where I felt like I needed better practice facilities to better my game. Those better practice facilities are hard to come by in Southern California without costing me an arm and a leg! I grew up playing a lot of junior and amateur golf with Mina Harigae, and
Caroline Inglis
is one of my best friends out on tour. They told me there was a spot open at Superstition for a
tour pro
, and it was a shot in the dark calling Matt Brooks, but the phone call went well and I moved to AZ!
Which of the two Nicklaus designed golf courses at
Superstition Mountain is your favorite, Lost Gold or Prospector?
It's hard to choose which of the two courses are my favorite. But if I had to pick one I think I'd pick Lost Gold because I seem to be able to make more putts on those greens than the Prospector course. It's always nice to see a lot of putts go in!
What is the best thing about the club and/or the courses?
One of the best things about the club is the sense of family and the support we get from the club members and staff. There have been many members who have invited me to dinner at their homes - whether it's in Arizona or at their summer homes close to where we have a tour stop. Also, every year the club hosts the Player's Cup for itsLPGA members. Many members donate to the pot and all of the club's LPGA players play two competitive rounds against each other. It's usually at the start of the year to get us back in competition mode after having a few months off and that money helps with our tour expenses. The club does so much for us ladies and I am very appreciative for having a place like Superstition.
What do you think is the most challenging hole Superstition has to offer and why?
I think the most challenging hole at Superstition is Lost Gold number 18. The tee shot is not bad, but the approach shot can be intimidating because of the water all on the left and even if you bail out the right side, it's still not an easy up and down.
How has your partnership with Superstition Mountain helped your game?
My partnership with Superstition Mountain has definitely helped improve my game. It's hard not to get better with a massive double ended range, multiple putting greens and two golf courses. I think it also helps a lot to be able to play and practice with other professional ladies who share the same goals. We push each other to be the best we can be out on tour. It's not often you have multiple LPGA members at one golf course!
Who's in your dream golf foursome and where would it be played?
I think my dream foursome would be Tiger Woods, Justin Thomas and Justin Timberlake. We would play our round at Tara Iti G.C. down in New Zealand. I had a friend who used to work at the club and know friends who have played and they all say it's an incredible place. I love New Zealand so it would be amazing to go back down there to play again!
What is your favorite thing about the game of golf?
My favorite thing about the game of golf is the challenge of it. It keeps me on my toes! You can have perfect weather one day and then the next it can be blowing 20 mphs and you have to think quickly on your feet and adapt. There are so many different ways to play each shot that also adds to the challenge of the game. My other favorite thing about the game of golf is the friendships I've been able to make through and the many places I've been able to visit. Never in my wildest dreams I would have ever thought of visiting New Zealand but the LPGA had a stop there in 2016 and it is definitely one of my favorite countries I've been able to visit.
Do you have any golf superstitions?
I have a few small superstitions that I can think of … and I may have a few more that I don't notice are superstitions! I can't remember why but I don't like to use the Titleist 3 balls during tournament rounds. I'll use them during the practice rounds only. If I am putting well one day using a certain ball marker, I will use that ball marker again the next day and if I didn't putt well with it, I'll switch it up.
What accomplishment are you most proud of?


There are a lot of things that I am proud of in my golf career. From getting my tour card by finishing in the top 10 on the Epson Tour to being able to play professionally on tour for the past 9 years. But the accomplishment I am most proud of is being able to call myself a USGA champion. I won the U.S. Women's Public Links in 2011 at Bandon Dunes and never in my wildest dreams did I think I'd be able to call myself that.
Keep up with Brianna on Instagram by following @briannagolf and follow Superstition Mountain Golf and Country Club at @superstitionmountaincc