Golf is changing and private clubs must follow
Two of the biggest topics buzzing around the golf industry these days are the resurgence of the game and how to make the sport, and private golf clubs, more inclusive.
Our core demographic is changing we are actively looking for ways to attract and retain the next generation of members ... while still providing our current membership base with the same excellent events and amenities they enjoy.
Superstition Mountain Golf and Country Club, like many golf clubs, was designed as a traditional private club. Its resort-style amenities and events have been highly targeted to older adults, often retirees and, in our case, snowbirds. That trend has been steadily shifting over the past few years and even more so since the pandemic.
Largely due to the fact that golf is a COVID-friendly sport that can be enjoyed by people of all ages and skill levels, the industry has been seeing amazing growth. And with growth, must come change.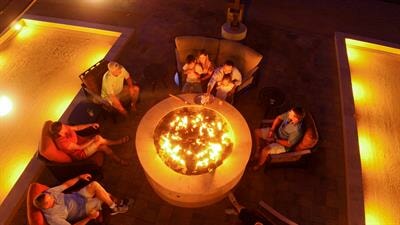 Memberships
Offering a variety of golf club membership levels is one way we help attract new blood. Our Associate Membership, available to persons 39 years and younger, helps break down one of the most common barriers to private club membership for this demographic by reducing the initiation fee and decreasing monthly dues. Upon turning 40, the member will be bumped up to paying full membership dues.
In the past year, we went from 10 Associate Members to 40, which is our current cap for this level.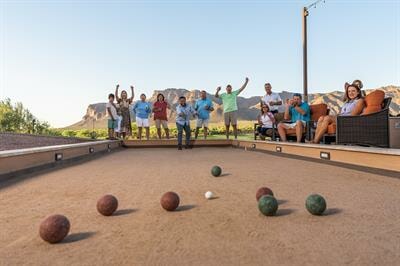 Dining
In many cases, dining at the club was a white tablecloth event with a strict dress code. While there is still certainly a time and place for this type of occasion, clubs must learn to diversify. In fact, we've discovered that fine dining alone isn't enough anymore. Casual dining and special events are becoming more and more popular.
One way we keep our members excited about our dining program is by hosting pop-up nights. Members RSVP to a dining event but won't know where or what until the night of the event. From dining under the stars in the courtyard to progressive dinners that travel to different locations on the property – it's a fun way to enjoy elegant meals in new, perhaps unexpected, settings.
A relaxed dress code that allows denim in the main dining room at all times also goes a long way to making the club our member's go-to spot to fill their social calendars. And really, that's our goal. We want members to look to the club first before seeking dinner and entertainment elsewhere.
Events
For a majority of traditional clubs, most kids' activities were designed for visiting grandchildren and often planned around only big family holidays.
Because Superstition was not designed with a lot of kid-centric amenities, we've gotten creative in coming up with ways to keep young families excited and engaged. One example included a 100-foot slip and slide on the event lawn. Private club members of olden days may be rolling over in their tweed jackets, but it was a huge hit.
At the end of the day, it's all about diversity and trying new things. From live music and happy hour events to cooking classes and offsite wine tastings – we consciously ensure there is something for all levels of our membership to enjoy.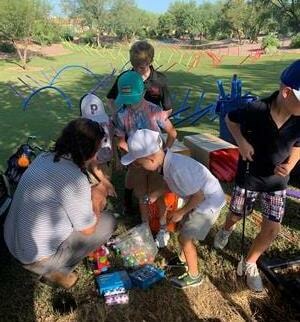 For Love Of The Game
Our golf instruction program and flexible course options help make golf fun for a variety of ages and abilities.
Our junior golf program has been booming as younger members want their children to be able to join them on the course. We also host various clinics and personalized instruction sessions to meet every golfer where they are in a non-intimidating manner. Our golf pros and instruction team can also work with professional-level golfers looking to take another stroke or two off their game.
Within our two Nicklaus-Designed courses, we have an executive course and par three option. This allows us to maintain the integrity of our award-winning courses – and keep it challenging for skilled golfers – while offering the ability to get in a faster round or adjust the difficulty as needed.
As we continue to enjoy a more diverse demographic among our membership, our team will continue to find new ways to keep them engaged and excited about their club, and this game that we all love.