How to Choose a Retirement Location - Helpful Tips
As you head into your later years, it's important to consider your values and priorities when choosing where to retire. The process requires much thought and planning and can sometimes be a stressful decision. Unsurprisingly, Arizona is a popular destination due to our beautiful weather, abundance of things to do and outstanding golf course communities in the Phoenix area. Here are a few things to consider as you choose a retirement location.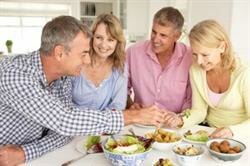 Surround Yourself With A Good Network
During retirement, it can be easy to find yourself with more downtime than you expect. It's important to live in a place where you are able to meet others with whom you share similar interests. Superstition Mountain represents a wide range of ages, including both families and retired adults. Consider selecting a retirement location that provides you with a comfortable community where you will have the opportunity to meet friends.

Consider Climate
For many, retirement locations are often selected based on weather. With the freedom to go anywhere, it's popular for retirees to flock to warm locations where the hassle of cold temperatures, icy conditions and snowstorms are no longer part of everyday life. For those who enjoy being outside, you'll want to be in a place you can make the most of the outdoors. Climate choice is especially important for those who have health conditions that aren't amenable to harsh temperatures.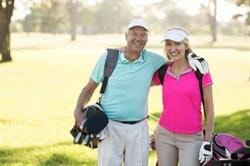 Continue Your Hobbies
Getting older doesn't mean you losing sight of your hobbies. As you plan your retirement, choose options that allow you to continue doing what you love. For many of our residents here at Superstition Mountain, golf and fitness are some favorite downtime activities. Without traveling far from home, golf lovers are able to enjoy our two, beautiful Nicklaus-designed golf courses. For those who want to stay fit, our fitness center offers a variety of classes to choose from and even a tennis club.


Stay Close to Family
Remember to keep family in mind. It can be difficult to find a balance of what you want out of your retirement and staying close to those you love. Phoenix is the perfect place for all age demographics. Whether you are starting a family or planning for retirement, Phoenix offers something for everyone. Consider basing your family in Arizona and then staying in the desert as you head into your later years.


Plan Ahead
As you begin thinking about retirement, remember to stay planning. No matter how far away it may seem, time goes faster than you think! Stay on top of financials and allow plenty of time to make decisions. The sooner you think ahead, the less stressful planning will be.

These are you just a few things to consider as you plan your retirement destination. If you're unsure about where you would like to retire, consider Superstition Mountain Golf and Country Club as your future home. As one of the top golf course communities in Phoenix, Superstition Mountain offers everything you could want as you enter into your golden years. Contact us today for more information.