Real Estate Spotlight - Suzanne Rabold
The success of our golf course community in Arizona is due in part to the incredible real estate agents who help Superstition Mountain Golf & Country Club grow. Get to know Suzanne Rabold, one of our local agents.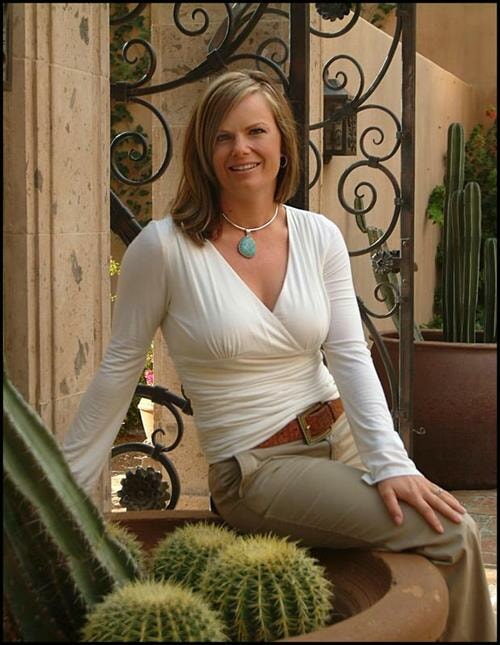 How long have you worked in this industry?
I have worked in the industry for 20 years of which the past 6 years I have primarily sold properties within Superstition Mountain. However, I have actively been selling properties in Superstition Mountain as well as other areas of the valley for the past 16 years and I have been a top sales agent in Superstition Mountain as well as our office for the past 16 years.

In your opinion, what is the best thing about Superstition Mountain Golf & Country Club or about working for Superstition Mountain Golf & Country Club?
It's so difficult to name one BEST thing about Superstition Mountain. The obvious best thing about Superstition Mountain would be the mountain itself of course, it's truly a spectacular beauty of nature. Another could be an obvious BEST item if you are a golfer would be the 36 holes of Jack Nicklaus Golf with impeccable conditions…the best in the valley. And a BEST item that is not so obvious would be the people and members within the community…there is no way to describe the great friendships, bonds and fun that come from being a member. You could have a travel itinerary the rest or your life visiting people from all over who have chosen to make Superstition Mountain a home away from home (and a trend seems to be happening…many choose to make it their primary home).

Have you been recognized with any professional awards?
I have been recognized with various awards and organizations. Below are a few listed. However, the best awards I have earned have been satisfied clients and the relationships I've developed throughout my years in the business.

West USA Realty Award of Excellence
Top 1% Presidents Circle
West USA Realty Top Producer in the Mesa office
Phoenix Business Journal book of lists for valley top residential real estate agents
Recognition from Who's Who in Luxury Real Estate
Broker Agent Magazine Featured Agent
West USA Realty Top Land Producer
Where did you grow up?
I grew up in Toledo, Ohio - Definite Mudhens fan and a Buckeye fan all the way

In what zip code do you currently live?
I currently live in Mesa...been there for over the past 20 years raising my family.

Did you attend college? If yes, where and with what degree(s) did you graduate?
I did attend University of Toledo; however, I did not finish. I started my family young and took the first opportunity I had to move to Arizona. My first airplane flight was visiting AZ and I moved here 6 months later. Once in Arizona I continued some school at Mesa community college and I also attended the Arizona School of Real Estate and Business where I obtained my real estate license and pursued my real estate career.

What is your marital status?
I am married to my husband Bill who is originally from Palos Heights a suburb of Chicago, IL. He is a mortgage lender at Waterstone mortgage and not all too often, but on occasion we work together with some clients.

Do you have children?
I have two beautiful children Anna and Ben. Anna is 23 currently living in Orange County CA working for ADP and a graduate from University of Arizona. And Ben is 17 a graduating senior is also headed to University of Arizona for their pre-vet program on scholarship. Very proud of both of them.

What are your hobbies?
My hobbies are absolutely GOLF, travel, working out, reading (although sometimes more Netflix and Amazon Prime) and spending time with my family, friends and time with my DOG. (my dog is my 3rd kid)

Are you involved with any charities? Volunteer your time or serve on any boards?
I am very grateful that I am able to make various contributions to charities due to the success my clients help me earn. Some of the charities I continue to support are Breast Cancer Research, Rally for the Cure, Apache Junction Foodbank, Barrows Neurological Institute, Mothers GRACE, St. Vincent De Paul, The First Tee, Gold Canyon Lions Club, Wounded Warriors, Gabriel's Angels, Great Hearts Schools, and Arete Prep to name a few. My goal is to become more involved in volunteering some of my time since we are soon to be empty nesters.