Tips to Survive and Thrive this Holiday Season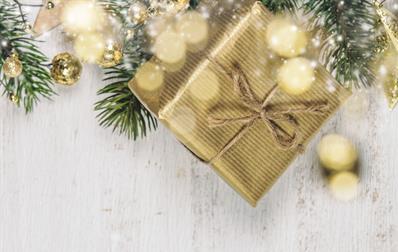 The holidays are upon us and no matter what type of occasion or seasonal festivities you enjoy, it will likely involve parties, decorations, great food and potentially out of town guests. To help make sure you sail through the holidays with plenty of cheer and minimal stress, the team at Superstition Mountain Golf and Country Club has compiled some helpful tips.
Décor
We know … red and green are traditional holiday colors but this year, consider breaking out of the box with your holiday décor and trying something that may more closely match your aesthetic. According to JollyFestive.com, 2022 is all about deep blues and gold accents. This elegant palette is a great way to decorate without being on Christmas overload. The trends will also lean towards brining the outside in with natural wood and plenty of greenery.
Food
Whether you like a traditional sit-down dinner, cocktail party or potluck style soiree, an amazing charcuterie is always a crowd pleaser. Start with your favorite meats, cheeses and crackers and then customize with fruits and veggies. Sweet and savory jams and a grainy mustard will add a pop to your spread.
Alternatively, take it in a different direction and put together an impressive dessert charcuterie. Pick up some of your favorite treats like Macarons, Linzer cookies, miniature croissants, pretty candies and fruit. We love to use chocolate hummus instead of a traditional chocolate dipping sauce – try it with strawberries and pretzels, you can thank us later.
Holiday Tip: Add a mini pumpkin or two as a decoration on your traditional or dessert board to bring a touch of fall to the party.
Beverages
When hosting, you can never go wrong with great wine. If you don't already know that all of your guests prefer red or white, it's a nice to have at least one varietal of each on hand. According to USWineRatings.com, the most popular options are cabernet and chardonnay.
Let your favorite Arizona private golf club help you stock up for the season. Superstition Wine Society Members have the option of ordering wine, at a discount, for their home at any time with just a simple email. Learn more about the wine program here: /wine-and-dine-at-superstition-mountain-512c809.html.
If you are looking for more of a themed cocktail, we have a few recommendations from Town & Country Magazine:
Fireside

4 oz vodka
1 oz maple syrup
1 sprig rosemary
5 oz pink grapefruit juice
1 pinch of salt
In a rocks glass, muddle rosemary with the maple syrup and salt. Fill glass with ice and stir in the vodka and grapefruit juice. Garnish with a sprig of rosemary.


Cranberry Margarita

2 oz cranberry Juice
1 oz fresh lime juice
1.5 oz tequila
.5 oz Cointreau
.25 oz simple syrup or agave syrup
Combine all ingredients in a shaker filled with ice and give it a good shaking. Pour over ice, in a glass of your choice, rimmed with salt and garnish with fresh lime and cranberries.
Keep an eye on the Superstition Mountain calendar and Fun Finder to hit festive events both inside and outside of the community. And, be sure to also check out our Holiday Entertaining Survival Guide and these Helpful Tips To Hosting A Holiday Party.
Cheers to a wonderful holiday season.