Top Things to do in Arizona in the Fall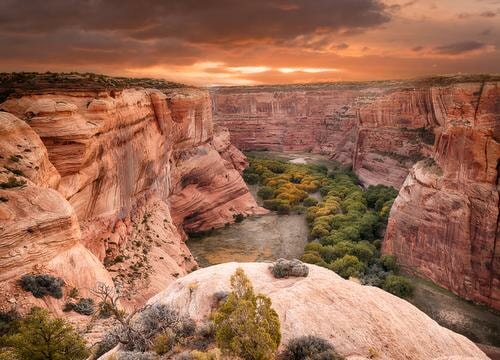 As summer ends, Arizona residents are ready to welcome the fall season with open arms. This time of year brings cooler temperatures with the same beautiful sunshine, perfect for a day of exploring all Arizona has to offer. If you're looking for an ideal day trip, weekend getaway or something a little closer to home, here are some of the top things to do in Arizona in the fall.
Go Ghost Hunting in Historic Jerome
As a National Historic Landmark, Jerome is one of the most famous ghost towns in Arizona. Located approximately two hours north of Phoenix, this destination makes for a great day trip. Once a prominent mining town, Jerome still exudes the charm of the early 1900s and entices visitors with its stories of haunted activity. This town is especially popular during Halloween time for tourists wanting to take one of the many haunted tours offered in the area.
Beyond the paranormal, the town of Jerome is home to wine tastings and quaint eateries for a relaxing afternoon. History enthusiasts can also visit the Jerome State Historic Park to learn more about the town's mining roots. For more information, visit the town of Jerome's website.
Explore Mount Lemmon
Mount Lemmon is in close proximity to Tucson and offers a true fall experience. With cool, crisp air and fall foliage among the Aspen and Maple trees, this Mount Lemmon is a beloved escape for nature lovers. Whether you want to explore the great outdoors on foot or take a drive through the mountain terrain, this park has something for everyone. Campsites are also available year-round with amenities like bathrooms, barbeques and camp hosts.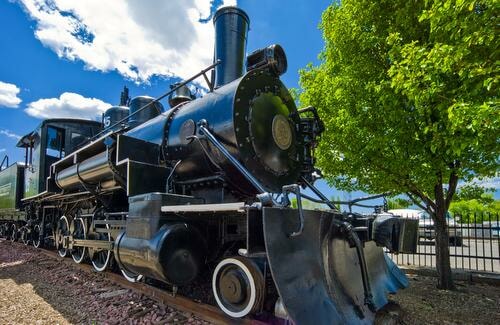 Ride The Pumpkin Patch Train on The Grand Canyon Railway
Every October, the Grand Canyon Railway transforms into the Pumpkin Patch Train. Departing from the Williams Depot in Williams, Arizona, this ride makes for a fun day with the kids and grandkids. Guests are transported to a secret pumpkin patch that is accessible only by train, where each child can pick the perfect pumpkin. The train also features the Haunted Train Car for guests to walk through if they dare!
If you're looking for a couple's getaway, the railway also offers a fall package, which includes a one- or two-night stay at the Grand Canyon Railway Hotel, a wild west show, roundtrip travel to the Grand Canyon and meals.
Relive Your Childhood at the Arizona State Fair
Fall in Phoenix means the Arizona State Fair is coming to town. Since 1905, this highly anticipated annual event has offered Valley residents the chance to embrace their inner child with thrilling rides, classic carnival foods and world-class concerts. Lasting nearly three weeks, there are plenty of opportunities to get out and explore the fairgrounds for a date night or day of family fun.
These are just a few of the many ways residents and visitors alike can explore Arizona. Whether you're a member of our private gated golf community or a visitor from out of town, we hope you'll enjoy the beautiful fall weather and unique experiences you won't find anywhere else.