Unique Retirement Gifts
With incredible views, a pair of the best private golf courses in Arizona and top-notch staff, it is quite apparent why Superstition Mountains Golf and Country Club is a top Phoenix area wedding venue. However, our professional culinary and event planning team is ready to make your next dinner or retirement party a huge hit. With the location and menu in great hands, all you need to focus on is the perfect gift for celebrating a colleague's or family member's retirement. Check out some great ideas for classic to unique gift options.

With all the free time that comes with retirement, some choose to spend it traveling far and wide. Treat the new retiree with luxury travel items. You can find personalized luggage, ID tags, passport holders, neck pillows etc. at numerous online vendors or local stores. He or she will have great joy when putting their new travel gear to good use wherever the retirement road takes them. Consider filling new luggage items with favorite books, magazines, snacks to add a personal touch. Explore custom travel gear at: www.luggagepros.com/myfly

Tailoring gifts to the individual's hobbies is a great way to usher in the leisure of retirement. This is a perfect way to treat them to a gift you know they will put to good use. If he or she is a golfer, new apparel or clubs (that they could then use on one of our two Nicklaus designed golf courses) will help take their passion to new heights. If the new retiree is an artist or likes to craft, think about gifting new supplies or a gift card to local stores to spark their artistic vision. Your former colleague or family member will appreciate gifts that tailored to their hobbies.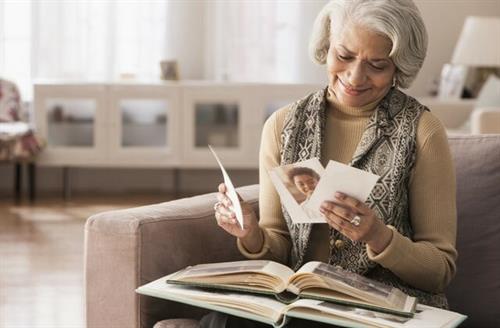 Pull out the tissues because it's time to get sentimental. A handmade scrapbook or photo album is a great everlasting retirement gift. Fill it with memorable photos and hand written messages from all stages of the retiree's career. Reach out to family, friends and colleagues for this collaboration. Although this gift can be a little time consuming, the heartwarming personal touch makes a one-of-a-kind keepsake.

No matter what you decide, it's really the thought that counts. From our experience, personal gifts are a huge hit with the recently retired. Lastly, remember to make Superstition Golf and Country Club your destination for events. To learn more about organizing an event, call (480) 677-6639.


Looking for more retirement advice be sure to check our our blog: Helpful Tips for Retirement Planning and How to Choose a Retirement Location.