How to Celebrate Women's Golf Month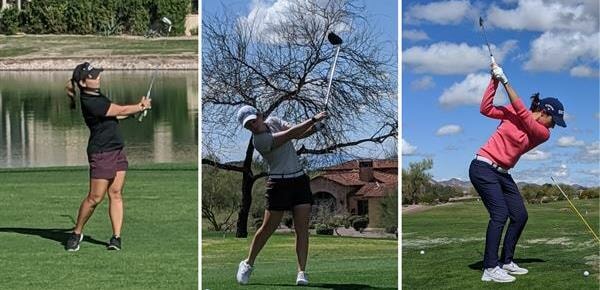 June is Women's Golf Month. Superstition Mountain Golf and Country Club is proud to be a home to many outstanding women golfers of all levels. Whether you're a seasoned pro or just learning the game, Superstition Mountain encourages women of all ages and skill levels to get involved in the sport of golf. Here is some additional info about Women's Golf Month and how you can participate.
About Women's Golf Month
Launched as a PGA industry initiative in 2005, Women's Golf Month is organized by the LPGA, PGA of America, National Golf Course Owners Association and the LPGA Amateur Golf Association. The month-long initiative is intended to promote a fun, friendly atmosphere for women to learn and play golf. The goal of Women's Golf Month is to attract and retain new women to the golf community.
Women in Golf at Superstition Mountain
Superstition Mountain Golf and Country Club is honored to have hosted past LPGA tournaments and have several LPGA Pros among our membership. The LPGA players; Carlota Cigand, Mina Harigae, Dana Finkelstein, Jaclyn Lee, Charlotte Thomas, Caroline Inglis, Jennifer Kupcho, Brianna Do can be seen throughout the year, honing their skills on our two Nicklaus Design golf courses.
Along with talented golfers, Superstition Mountain sets the bar high in terms of employing women who are leaders in the golf industry. Our Club is owned by successful businesswoman, Susan Hladky. A typically male-dominated field, Hladky has made her presence known throughout the industry and continues to help keep Superstition Mountain one of the top-private golf course communities in the country.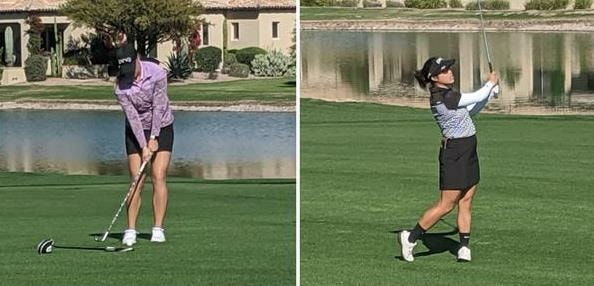 Rough Riders
If you're a woman looking to learn the game, or just want to play for fun, Superstition Mountain's "Rough Riders" club is a great place to start. Rough Riders is designed for women who want to learn and enjoy golf in non-competitive environment. Offered during the fall and winter seasons, the Rough Riders meet once a week for lunch, a 45-minute clinic with one of our golf pros and 9 holes of play. This program also provides women with an opportunity to meet others who are interested in the game and are looking to spend a fun day out on the course.
Private Golf Course Community
For women who want to get involved in golf, there's no better place than Superstition Mountain Golf and Country Club. Our Gold Canyon Country Club offers pristine courses, expert golf professionals and plenty of fun golf events for members. To learn more about Superstition Mountain, contact us at 480-983-3200.