How to Wine & Dine on Valentine's Day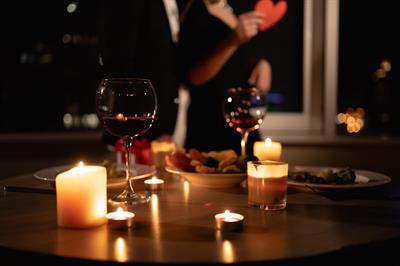 Whether you have a romantic partner, celebrate with a group of friends or spend the day with your children or grandchildren, Valentine's Day is a time to express love and gratitude to the special people in our lives. At Superstition Mountain, we are always grateful for the incredible membership here at our private golf club. So, if you are still looking for the perfect way to celebrate, we've rounded up some tips and recipes to help you enjoy Valentine's Day.

Fun fact: Arizona officially became a state on February 14, 1912. Meaning, even if you don't celebrate Valentine's Day, you can wish our great state a happy birthday. And, as if you needed the reminder, here are our top 5 reasons to love Arizona.

Set the Stage
Give your home decor a subtle nod to Valentine's Day with a few accent pieces like a pink and red door wreath or themed kitchen towels. If you are the type of person who likes to go all out with your declaration of love, the sky is the limit. Stock up on heart-shaped string lights, cupid figurines, themed dishware and Valentine's Day throw pillows.

Set the mood for a romantic dinner or fun girl's night with plenty of candles, flowers and the perfect music playlist.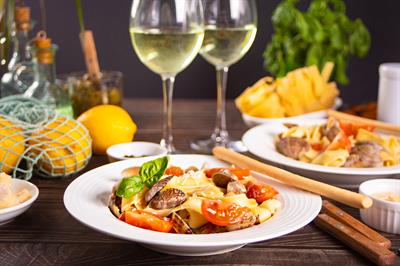 Wine & Dine
They say the way to a person's heart is through their stomach, and there's no better time to show your love through food than Valentine's Day.

You can't go wrong with classic surf and turf and wine pairings, but if you want something a little different, we've compiled some decadent recipes for the ultimate at home date night.

Lobster Risotto
Lobster meets creamy parmesan risotto in this satisfying and decadent recipe from Food & Wine. A pinch of saffron ups the luxe factor for a dish that is sure to impress.

Chocolate Ganache Tart
Studies have shown that eating chocolate releases "feel good" hormones in our body - we're looking at you dopamine and serotonin. These happen to be the same chemicals released when we are in love. So, up those endorphins with this romantic chocolate ganache tart from Real Simple. This recipe is indulgent, looks impressive and is actually easy to prepare.

Pro Tip: don't skip the flaked sea salt on top. As a counterbalance for the chocolate, a touch of salt enhances the flavor.

Raspberry Martini
If you want something a little more festive than wine, check out these themed cocktails from A Couple of Cooks. We especially like the Raspberry Martini. This vodka-based martini gets a burst of sweet and tart flavors from a bit of cranberry juice and homemade raspberry syrup.

Need a little more inspiration? Check out these romantic food & wine pairings and more tips to make Valentine's Day special.