6 Spring Cleaning tips and Tricks
Spring is just around the corner and with it comes the annual spring cleaning. Our private gated community is partaking in the "fun" by preparing our two Nicklaus-designed golf courses for the spring golf season and continuing top tier cleanliness throughout the Club. It may not be the most enjoyable way to spend your time, however the satisfaction after deep cleaning your residence is hard to beat. To make the process as effortless as possible, try this spring-cleaning checklist to help you tackle the work with purpose.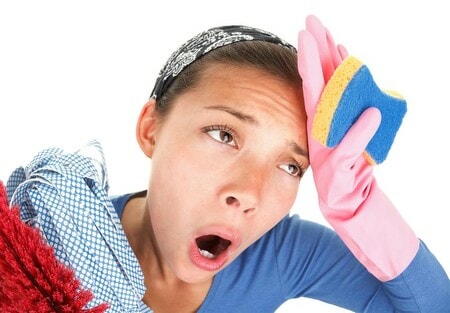 1. Wipe Walls and Ceilings
Utilize the brush tool to remove loose dust from your wall and ceilings, and eliminate pesky grime and dirt with your favorite all-purpose cleaner. You'll be amazed how vibrant and clean your walls and ceilings will appear.

2. Vacuum Carpets and Rugs
While the vacuum is out, give your household carpets and rugs a few passes. Remove rugs and give them a good shake or two outside to loosen dust, then run them over with the vacuum. Consider replacing heavily trafficked rugs or run them through the washing machine to restore them to like-new appearance.

3. Dust Books & Shelves
To maximize your cleaning efforts, remove ALL the books and knick-knacks off your shelf and give them and your shelves some TLC. This is also a great opportunity to remove dated books and excessive tchotchkes. A damp cloth will help keep loose dust from flying into the air and resettling somewhere else in your home.

4. Clean Upholstered Furniture
Spills and heavy use can cause dirt and grime to build up on your furniture. First, test an upholstery cleaner in small area to ensure it won't damage the fabric, then, spot clean where necessary. Use the vacuum nozzle to clean underneath cushions and between crevices.

5. De-Clutter Pantry, Refrigerator and Freezer
Still holding onto that bottle of salad dressing you bought last summer? It's time to clear out the unwanted and unused items in your kitchen. If the items have yet to perish, consider donating them to a local charity or food bank. Once you have removed excess clutter, give the shelves and walls of your fridge, freezer and pantry a quality cleaning.

6. Clean and Sanitize Overlooked Details
Using your favorite all-purpose cleaner, give quick attention to the small overlooked but frequently used details in your home. Light switches, door and drawer handles are used every day and need attention.

While this is not a comprehensive checklist, this will give you a great place to begin your spring cleaning! For more tips on home improvement check our our blog on home organization and tips on lawncare from our groundskeeper.