Member Letter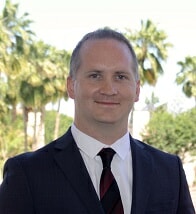 Community Manager
Alex Wright, CMCA, CAAM
AWright@ccmcnet.com

Alex works primarily with the Board of Directors, and Committee Chairs to ensure effective and efficient meetings, operations and communications. Contact Alex for any questions related to Community operations, Board related requests, or general governance.


Design Review & Covenants Coordinator
Annie Vaugier
AVaugier@ccmcnet.com

Annie is your liaison for all things Design Review related - whether you are a new owner looking to build, or a twenty year owner interested in a remodel. Contact Annie for any questions or concerns related to the Design Review process, Covenants enforcement, or potential exterior modifications to your home.




Picture Coming Soon

Administrative Coordinator
Terri Walker
TWalker@ccmcnet.com

Terri is the jack of all trades that can answer most of your questions, or put you in touch with the appropriate person to do so. Contact Terri for any questions pertaining to general inquiries, new owner orientations, gate access, work order requests and more!