Community Survey
Survey Results
The SMOA Board conducts a community survey roughly every two years. You can view the full results of the 2020 Survey by clicking below. We will continue to add infographics as we address the topic areas in Village Views Newsletters throughout the summer and fall of 2020.
Summary Document
This document compiles all survey articles into one tidy package. You can easily reference the takeaways, enhancements and process improvements for each topic area.
Communications Infographic
Click the links below for full resolution PDF's of the given infographic.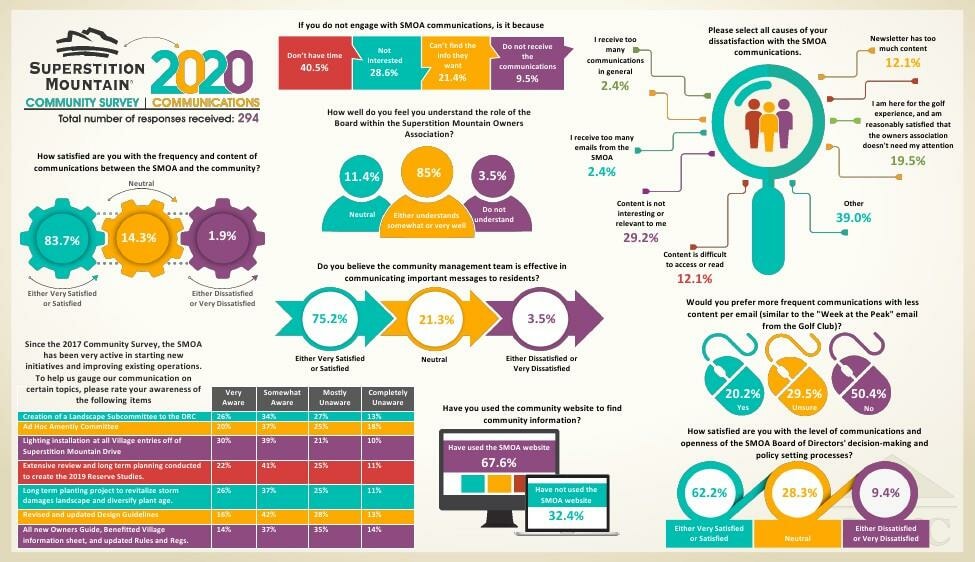 Communication Infographic - Full Resolution PDF
Design Review Infographic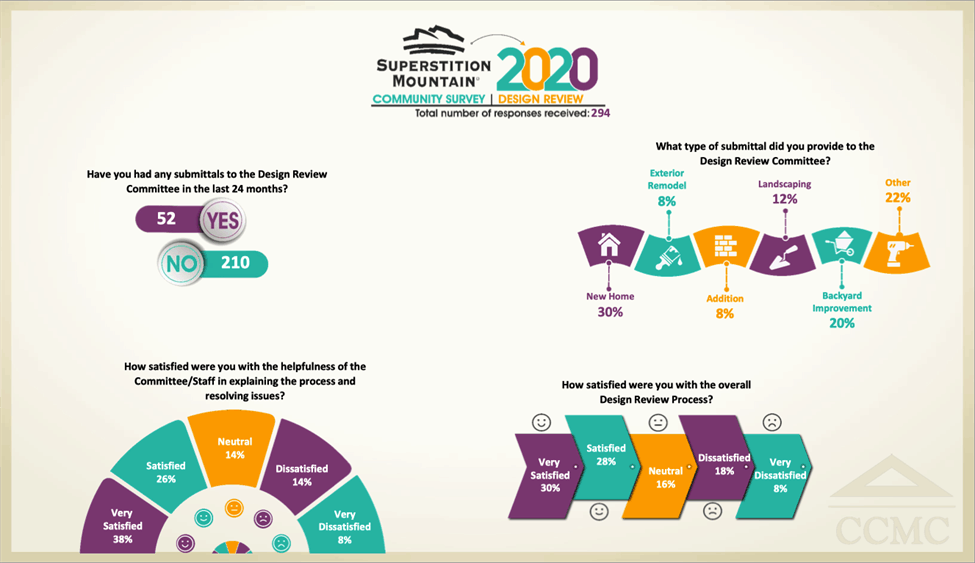 Design Review Infographic - Full Resolution PDF
Community Access and Patrol Infographic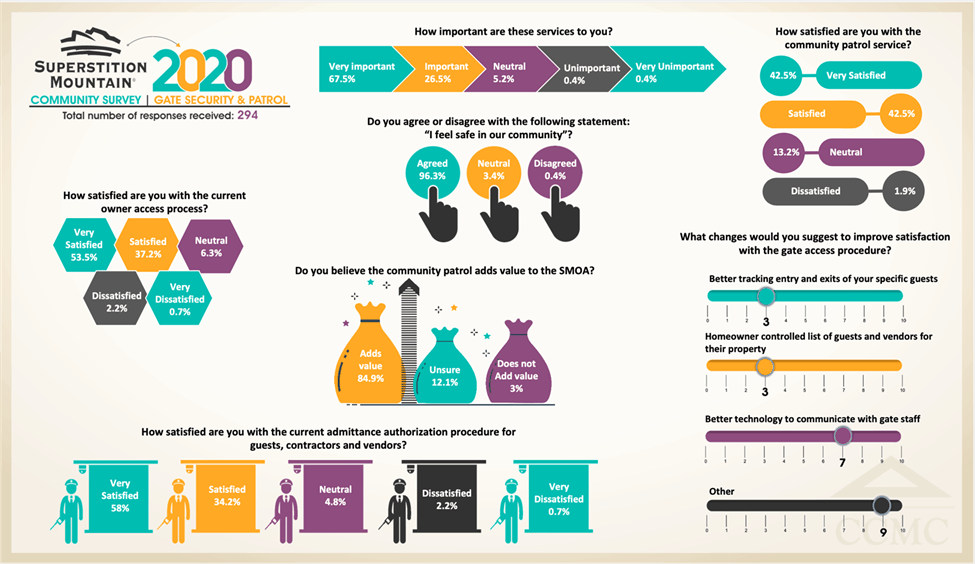 Community Access and Patrol Infographic - Full Resolution PDF
Benefitted Village Infographic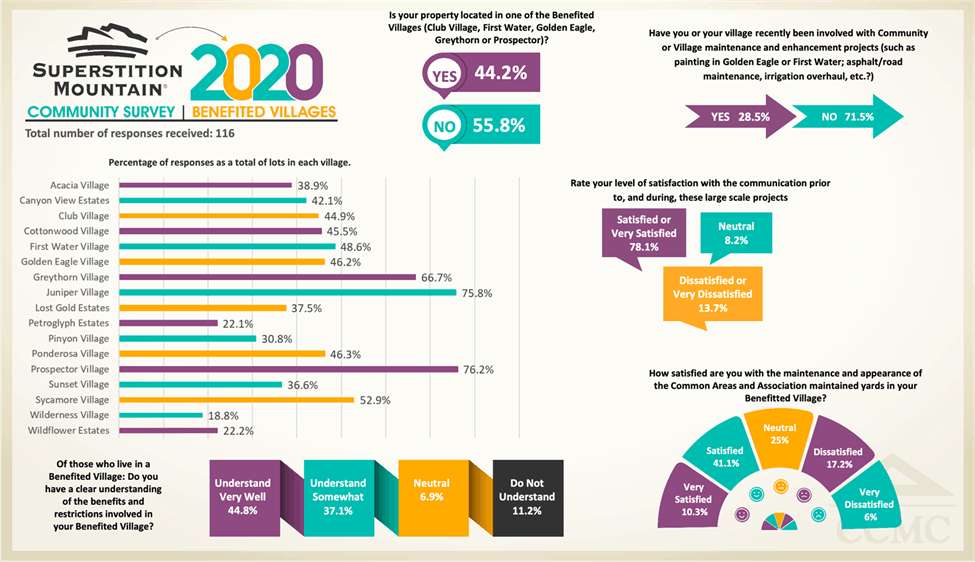 Benefitted Village Infographic - Full Resolution PDF
Landscape Maintenance Infographic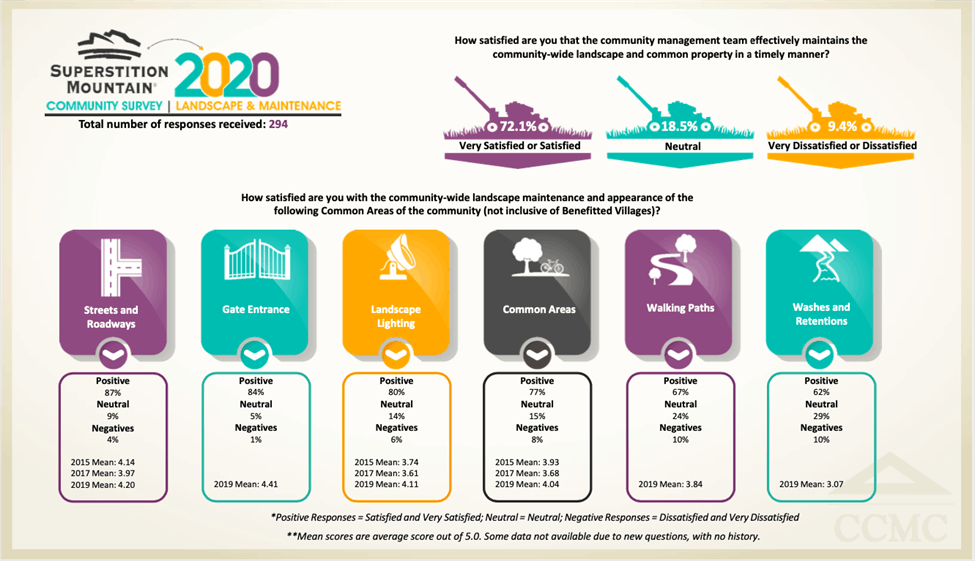 Landscape Maintenance Infographic - Full Resolution PDF
Board and Management Infographic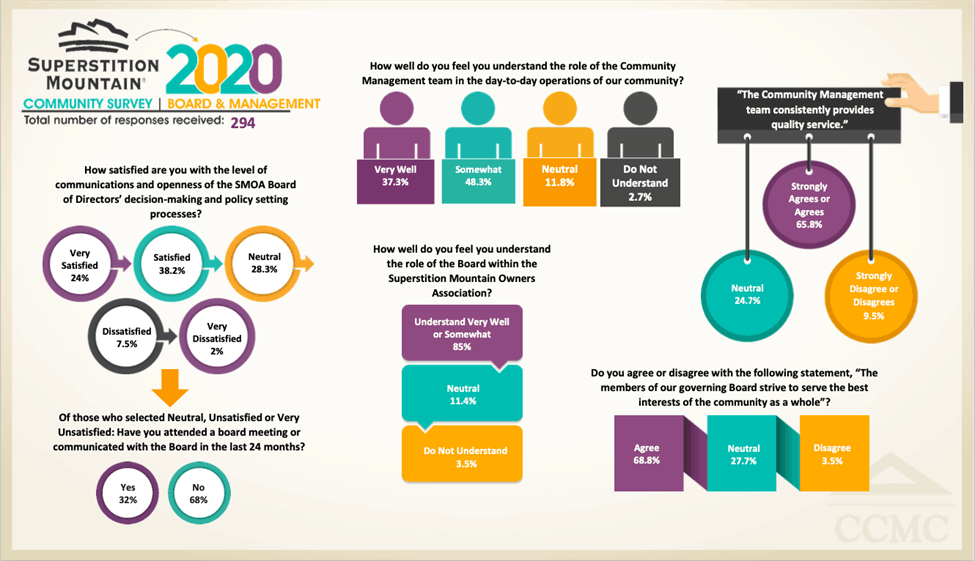 Board and Management Infographic - Full Resolution PDF