SMOA Staff
The Superstition Mountain Owners Association is located at 3977 S Superstition Mountain Dr., Gold Canyon, AZ 85118. Conveniently located on site, just inside the main gates, our team can assist with all things SMOA during regular business hours, Monday - Friday, 8:00 am - 5:00 pm. You can reach us by phone at 480-983-6773, or via email as found below.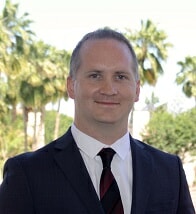 Community Manager
Alex Wright, CMCA, CAAM
AWright@ccmcnet.com

Alex works primarily with the Board of Directors, and Committee Chairs to ensure effective and efficient meetings, operations and communications. Contact Alex for any questions related to Community operations, Board related requests, or general governance.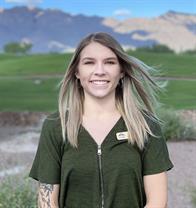 Design Review & Covenants Coordinator
Jaime Burton
JBurton@ccmcnet.com

Direct Line: 480-546-7997

Jaime can be reached at her direct line Monday - Friday, 8a - 5p. Jaime is the best person to assist you with your Design Review project. You can review the Design Review Process and Guidelines on our website. If Jaime is unavailable, please leave a voicemail and she will return your call at her earliest convenience.

Jaime is your liaison for all things Design Review related - whether you are a new owner looking to build, or a twenty year owner interested in a remodel. Contact her for any questions or concerns related to the Design Review process, Covenants enforcement, or potential exterior modifications to your home.




Picture Coming Soon

Administrative Coordinator
Terri Walker
TWalker@ccmcnet.com

Terri is the jack of all trades that can answer most of your questions, or put you in touch with the appropriate person to do so. Contact Terri for any questions pertaining to general inquiries, new owner orientations, gate access, work order requests and more!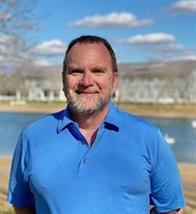 Maintenance Coordinator
Jay Warwick

JWarwick@ccmcnet.com
Jay may be familiar from his years of service at the Gate House, but he is serving the community in a new way as of January 2023. Jay serves as the Maintenance Coordinator working with staff and outside vendors to maintain common areas and manage larger maintenance projects throughout the community and Benefitted Villages. Please direct work order or maintenance requests to Terri Walker for processing.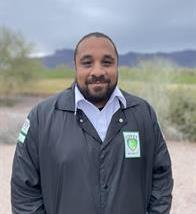 OIC - Officer in Charge, Main Gate
William Mooney

William is the Officer In Charge at the main gate. He works with the SMOA staff to maintain service levels, address concerns and keep the gate team engaged and energized. If you need to speak with William directly, he is generally on property and greeting visitors between 6:00 am and 2:00 pm, Monday - Friday. He can be reached at 480.983.9270. If reaching out via email, be aware that the Gate House email is open to all guards currently on duty: Superstition.Mountain@coveysecurity.com.